Frequently Asked Questions
at Apple Nissan
Where Is Apple Nissan Located?
Whether you're visiting us from Harrisburg, Elizabethtown, Red Lion or beyond, the Apple Nissan address at 1212 Loucks Road in York, PA, is easy to reach. Get directions to Apple Nissan when you're ready to head over.
When Is Apple Nissan Open?
The Apple Nissan Sales hours are as follows:
Monday -- Thursday: 8:30 a.m. to 8 p.m.
Friday: 8:30 a.m. to 6 p.m.
Saturday: 8:30 a.m. to 5 p.m.
Sunday: Closed
Meanwhile, our Nissan Service center in York, PA, has the following hours:
Monday -- Friday: 7 a.m. to 6 p.m.
Saturday: 7 a.m. to 2 p.m.
Sunday: Closed
Our Nissan Parts center in York, PA, has the following hours:
Monday -- Friday: 7 a.m. to 6 p.m.
Saturday: 7 a.m. to 2 p.m.
Sunday: Closed
What Is the Best Way to Contact Apple Nissan?
We offer a variety of ways to get in touch with our team. You can contact Apple Nissan online or by giving us a call at the following phone numbers:
Sales Department: (877) 962-2788
Service Department: (877) 820-5920
Parts Department: (877) 869-4435
What Are My Financing Options?
At our nearby Nissan dealer, we love to provide local drivers with a host of flexible auto financing solutions. Apply for an auto loan and secure favorable Nissan Altima financing rates, or opt to pay for a vehicle in cash if you have the means to do so. Be sure to check out our current Nissan lease and finance incentives
Do You Have Nissan Specials Available?
We're happy you asked! We love helping Central Pennsylvania Nissan fans get low Rogue prices and TITAN costs with our assortment of Nissan specials. Save on a new Nissan lease or purchase. If you need maintanence on current vehicle be sure to check out our current service specials and parts specials.
What Are My Lease Return Options?
If your lease is reaching its maturity date and you're wondering what comes next, make your way to the Apple Nissan's lease return center.We make the lease return process simple and straightforward for your convenience. Prior to turning in your lease, you'll want to schedule an inspection at the Apple Nissan service center. We'll take note of any excess wear and tear to let you know if any repairs are necessary. When it comes time to return your lease to our York Nissan dealership, don't forget to bring in your keys and owner's manual!
How to Estimate Monthly Car Payments?
Before you stop in at Apple Nissan, getting an understanding of how much you want to pay monthly on a vehicle is a good idea. Use our car payment calculator to adjust APR, down payment options and more.
How to Apply for a Car Loan?
Fill out an Apple Nissan finance application from the comfort of your own home by applying for Nissan financing online. Or, fill out the paperwork with the help of the friendly team at Apple Nissan.
Can I Get Approved for an Auto Loan Before I Visit?
Absolutely! As mentioned above, you'll have the opportunity to take care of some of the paperwork before you even stop in. You'll need to provide information like your address and income, in addition to info on the new Nissan SUV or used Nissan car you have interest in.
Do You Accept Used Car Trade-Ins?
We'll gladly accept your trade-in and help you put its value toward a down payment on a new Nissan model or used truck. Utilize our Trade In Tool to find out the value of your vehicle from the comfort of your home! Prefer to sell a car in York, PA? We can provide all the assistance you need during the process!
How Does GAP Insurance Work?
More than just peace of mind, GAP Insurance works to cover the amount you owe on your vehicle from the vehicle's actual cash value in the event of an accident. If you'd like to add GAP insurance or any of our other warranty coverage options, speak with our Nissan financing professionals now to find out about the Nissan financing products that we offer.
Searching for a nearby car dealership that makes financing easy? Need help getting directions to the closest Central PA Nissan dealer? Apple Nissan is here to provide you answers to all your questions. After checking out our comprehensive FAQ list make your way to our location to meet with our Nissan sales, service or finance teams. We are here to help you with any of your automotive needs at our Nissan dealership in York, PA!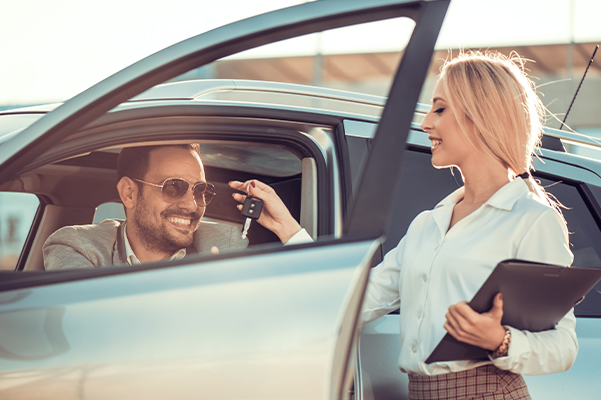 Apple Nissan
Local Car Dealership Selling New and Used Cars
Serving: York, PA
Local Phone: 717-755-9504
Directions to Apple Nissan
1212 Loucks Rd, York, PA 17404