Buy Your First Car
At Apple Nissan!
You deserve a hassle-free experience if you're buying a car for the first time, and you always will at Apple Nissan. Get started now by setting a budget as well as getting an idea of which make, model and features you want for your first car. When you buy your first car it should be an enjoyable experience. View these first-time car-buyer tips to get more information before making a final decision. Once you make a decision and are ready to buy your first car, come to our Nissan dealership in York, PA, and you'll be able to get your first car loan in Central PA!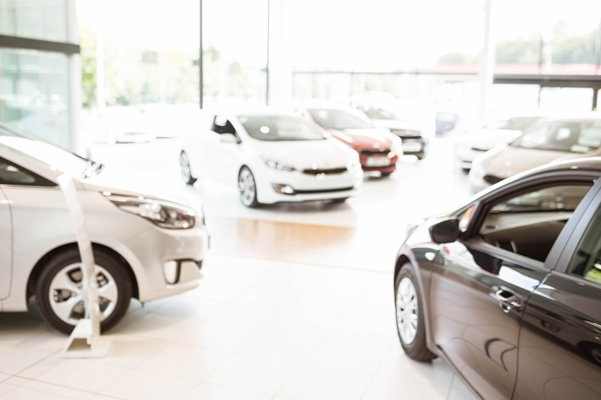 How Much Should I Pay for My First Car?
When shopping for your first car, it's important to understand your budget and look for vehicles that you know you can afford. Your budget may depend on a variety of factors, including your income, credit score, and lifestyle, so the price of a first car can differ from buyer to buyer. Consider exploring the wide variety of used vehicles in our dealership in central Pennsylvania, and talk to the experts in our finance center about finding a loan from a nearby lender to help you with your purchase.
A used car can help you save money on the purchase price and may help you limit the taxes, fees, and insurance costs for your vehicle. At Apple Nissan, you can rest assured that your vehicle has a long life ahead of it with our inventory of Certified Pre-Owned Nissans. The Certified Pre-Owned designation can help you feel confident that your car, truck, or SUV has passed a rigorous inspection process and is ready for the journeys ahead. You can choose from a variety of popular models, including the Altima, Rogue, Sentra, and Murano.
How to Choose Your First Car?
No matter which of the used cars or new Nissan models on our lot you prefer, you can't go wrong in finding a good first car when you choose Apple Nissan. Your budget and wish list are the most important aspects in choosing a vehicle, so just let us know what you're searching for and we'll do our best. The Nissan finance team onsite will help you secure your first-time car loan in Central PA. Schedule an appointment or reach out if you have additional questions.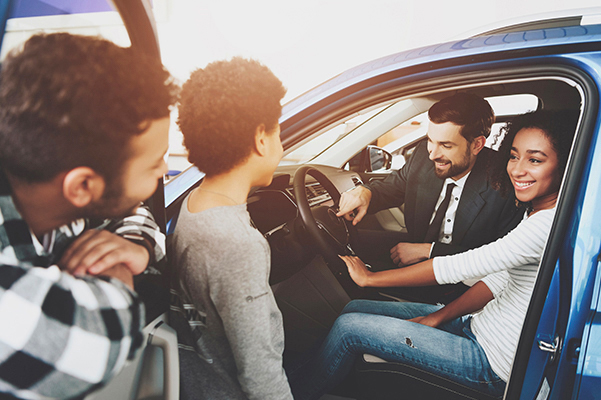 First Time Car Buyer Tips
Once you've picked the right first car for the price, it's good to understand all the details about buying your first car. By doing the research up front and comparing new Nissan specials online, you can make a wiser decision. And if you're buying a new car for the first time, it's important to know the investment you're making. This will also be a good time to learn more about your credit score. Auto loans for first-time car buyers can vary based on how good your credit is, so contact us for help. Are you a first-time car buyer with bad credit? We'll help you drive home with the ideal auto financing option for you.
Prioritize the Features You Want
When looking for your first car, it's important to prioritize the features you want so you can find a vehicle that suits your interests and needs. For example, you may want to look for a car with advanced safety features if you plan to drive your family or other passengers often, or consider a vehicle with a leather interior and a premium sound system if you want a comfortable and relaxing ride. Understanding what you value can help you narrow down your choices as you browse our extensive inventory.
Research Both New and Pre-Owned Vehicles
At Apple Nissan, we have a wide selection of new vehicles and a large inventory of used cars, so you may benefit from researching and test driving new and pre-owned options when buying your first car. Where you're interested in a Nissan Rogue, Ultima, or Murano, you can check out their available trim options and find the model with the features you want at the right price point. If you're looking for an older model, we have a variety of pre-owned vehicles.
Consider Your Credit Score
As a first-time car buyer, our finance team may prioritize your credit score, and use this information when finding loans and determining a payment plan. You can contact our team of experts to help you learn more about your credit score and review your options before you look for a vehicle, so you know what kind of car suits your budget. Even if your credit score is low, we'll help you drive home with a reliable car you can afford and enjoy for years to come.