Apple Nissan


Finance Center
Buying a new Nissan nearby or used car in Central PA is always easier when you work with the professionals at our Nissan dealership in York, PA. You deserve a hassle-free auto financing experience where the power is in your hands, and it always will be at Apple Nissan. Need to apply for a new car loan or explore pre-owned car sales? The experts at our York auto finance center have you covered. You can apply for Nissan financing online to get started, or contact Apple Nissan if you have any questions along the way.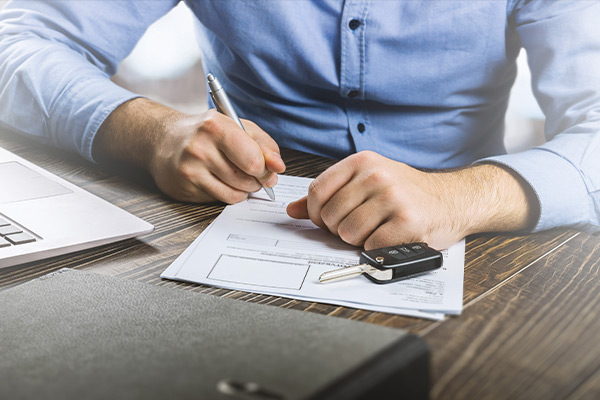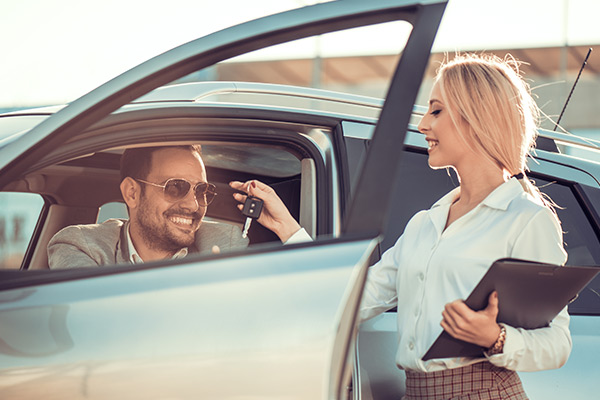 Upgrading vehicles and want to save with new Nissan specials in Central PA? The Apple Nissan finance specialists will pair you with new Nissan lease incentives, used car specials and more to ensure that you drive home happy. Plus, with options like the Nissan Military Program and Nissan College Grad Program, there's always a great way to score extra savings. From guaranteed credit approval and an easy-to-use car payment calculator, we're confident we have all the resources you need to find your next used vehicle or new Nissan truck, car or SUV!
Auto Finance Application
Before stopping in, fill out our online financing application. Taking a few moments now can save you time later, as we can process your credit application before you get to the dealership. The form asks for basic information, like your contact details, income information, and vehicle information. We'll get back to you within 24 hours to let you know your results. If you might need additional financial assistance, be sure to include a co-applicant and specify if you'll pursue joint credit with them before submitting the form.
Protect Your Investment
With our financing plans, you have several opportunities to protect your vehicle investment. Let's look at some of the available plans:
The Mechanic Vehicle Service Contract
This coverage option can help save you money so you don't have to pay out of pocket for common repairs. You can explore five levels of coverage with up to 15 years and 200,000 miles of protection. The basic protection, which is called the Engine plan, includes coverage for all engine needs, whether it's gasoline, diesel, or turbo. A few levels up is the Silver plan that includes lower-level protections for the engine and powertrain, such as transmission and axle repairs, but also adds on steering, suspension, brakes, and more coverage.
The top plan, or Platinum plan, comes with all lower-level protections and also adds on technology, safety, entertainment, and convenience coverages. This includes antenna assembly, motor doors, and heated seat issues.
GAP Plan
Our guaranteed asset protection plan covers you if you experience a total loss of the vehicle. This will help you by paying the gap between what the insurer pays for your losses and the outstanding balance. You'll also receive benefits in the event of other unforeseen circumstances like theft, loss, and natural disasters.
DriverPlus Pre-Paid Maintenance Plan
This plan helps you maintain the value of your vehicle over time. You can select from two coverage options: the Preferred Plan or the Preferred Plus Plan. The Preferred Plan offers regular lube, oil, and filter services, along with multipoint inspections. The Preferred Plus Plan also provides tire rotations. This plan can keep your vehicle running smoothly over the years.
Platinum Plus
The Platinum Plus plan helps you maintain your vehicle and cover the costs of some unexpected events. Along with breakdown protection, you'll get repairs for brake pads, batteries, bulbs, and more if they become worn. With this plan, you'll also receive additional benefits like first-day free rentals, rental reimbursement, and emergency roadside assistance.
LuxcareXT Protection
LuxcareXT Protection is best for interior and exterior appearance coverage. For the exterior, you can preserve the paint colors and receive coverage for issues with tree sap, insects, road salt, and more. Interior coverage extends the lifespan of seat fabrics, with coverage for sun fading, mold and mildew, and loose stitching. With this plan, there are no out-of-pocket payments needed for covered repairs.
Three for One Road Hazard Protection
The Three for One plan covers you for damages to wheels, windshield damage, and paintless dent repair. This means repairs for tires if you face any damage with potholes or other road hazards. You'll also receive coverage for windshield chips and cracks up to six inches. And it covers paintless repair of small and accessible dings and dents. With this plan, you'll get additional benefits like a free first-day rental and emergency roadside assistance.
Key Assist Plus
With Key Assist Plus, you'll get coverage for lost keys or if you're locked out of your vehicle. You'll receive reimbursement for new keys needed, including programming up to $800. Besides your vehicle, you'll also get 24-hour home lockout assistance that can help you get back into your home.
Guaranteed Credit Approval
Here at Apple Nissan, we have a goal of approving 100% of financing requests. No matter what your credit situation is like, our specialists can help you find the right financing options. Whether you're a first-time buyer, have no credit, or have bad credit, we can help.
Value Your Trade
Use our easy calculator to get the trade-in value of your vehicle. Just enter your vehicle's make and model, VIN number, and license plate to find out how much you might receive for your current vehicle at trade-in. Apple Nissan is always looking to buy used trucks, cars, SUVs, and vans, so get a quote and stop by our dealership.
Payment Calculator
Our finance center also offers a payment calculator that helps you estimate the monthly payments on different size loans under various terms. Simply enter the length you plan to lease or buy, how much you intend to put down, and the price of the vehicle to estimate your payments. This currently defaults to a 6.9% APR, but you can adjust this if you expect to have a higher or lower interest rate.
Buying vs. Leasing
Our finance center also offers a comprehensive guide to help you compare the benefits and options of buying and leasing. For example, when buying a Nissan, you'll have full ownership of the vehicle with no mileage limitations or customization restrictions. Leasing can be a good choice if you want to pay less monthly, put less money down, and get a newer model in a few years.
Specials and Offers
You'll also find several special deals on our new vehicles and exclusive offers in the finance center. For example, recent college graduates or those in the military can receive exclusive deals on their new or used vehicles, or you can check for cashback deals on some newer models.
Contact us today with questions or information requests on financing and leasing options. With incredible deals and additional packages to help maintain the quality of your vehicle, we have you covered. Apply for Nissan financing online so we can get started and ensure your visit is as smooth as possible.