Can't Find What You're Looking For?

Then Build Your Own Vehicle!
If you're trying to buy a new Nissan in York, PA, you deserve to get exactly what you have in mind. At our Nissan dealership in York, PA, you never have to settle for a vehicle that isn't 100% what you want. That's why we're working hard to help you custom order your next vehicle or choose from in-transit vehicles to reserve a car before it even arrives on our lot. As a proud part of the Apple Automotive Group, we have the experienced staff and all the resources necessary to locate the ideal Nissan, so start your order here and get the process started!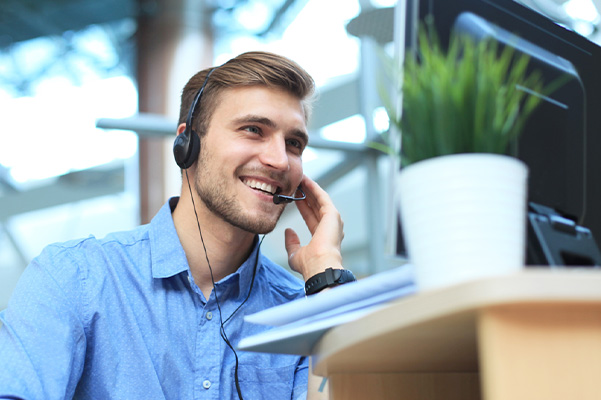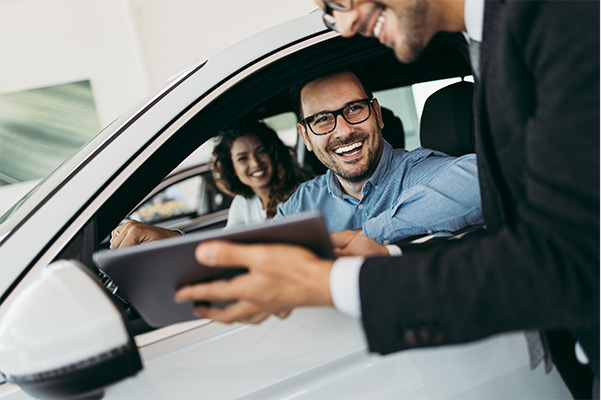 Make an Inquiry
If you are having a hard time finding your ideal Nissan on a dealership lot or online, don't worry. At Apple Nissan in York, Pennsylvania, you can order a customized version of any available Nissan vehicle with the bells and whistles you desire. You can also shave off features you don't want tosave some cash. Let's look at the customization process and what is available for custom Nissan vehicles.
How to Custom Order Your Nissan in York, PA
There are two ways you can order vehicle customization through Apple Nissan of York:
Reserve an In-Transit Nissan at Apple Nissan
All custom Nissans that come in new must be pre-ordered vehicles. You can ask your dealer about which vehicles are already in transit to the dealership and secure one through pre-order for dealership modification. When you reserve an in-transit vehicle through Apple Nissan, you're certain to get the precise features, options, interior and exterior colors, and model you reserved.
Order a Custom Nissan Directly from Nissan
If our in-transit list doesn't contain a Nissan that interests you, we can order a specially customized vehicle directly from one of our manufacturing sites. You can gain access to all of the features and options available on your chosen vehicle and trim level this way, just as you can with the first method. This is the order method favored by drivers who want to add more than just the standard available options to their Nissan vehicle, like sport, track, or off-road performance parts and their related specialized computer programming.
Comprehensive Service Throughout the Customization Process
When you call or come into our dealership intending to place an order for your perfectly customized Nissan, you'll be greeted by polite professionals who are up to date on all available vehicles, features, options, and performance upgrades. Our sales professionals can answer any question you have related to the customization process. If you want to have your Nissan customized at our dealership, our parts center and service center personnel can help. No matter what your Nissan needs are, you can take care of them by contacting us at Apple Nissan of York.
Build Your Own Nissan
There are many things to consider when putting together a custom design for your valued Nissan. After you narrow your options down to a single vehicle, it is important to consider the capabilities and limitations of each available trim level. Some Nissan engines, for instance, are available at higher trim levels but not at lower ones.
Feature and options lists vary considerably between trim levels, so if you want a Nissan with all of the best available equipment and systems, consider the higher trim levels. Vehicles at higher trim levels also tend to be able to handle more comprehensive forms of performance upgrades than their low-trim counterparts. As with all of our factory standard Nissan builds, the custom build you order can be leased or financed with the aid of ourfinance team.
How to Build Your Own Nissan
Our impressive inventory contains SUVs, trucks, and sedans that you can customize to your heart's content. On each vehicle's dedicated page, you'll find detailed specifications related to convenience features, suspension and handling systems, entertainment features, seats and seat trim, powertrain options, off-road capabilities, exterior features, specs and dimensions, safety and security, and lighting, visibility, and instrumentation.
We have vehicle guides covering every available feature, option, and performance part for each of them, so read through one to get a solid idea of the possibilities quickly. The Nissan Maxima, Nissan Titan, Nissan Rogue, Nissan Pathfinder, and Nissan Frontier are particularly customizable options, but our entire inventory can be customized.
Custom Order from Apple Nissan of York
If you are thinking of buying, leasing, or financing a new Nissan through Apple Nissan of York, you really should go for the vehicle you truly desire. Adding and subtracting features and options can tailor your Nissan to your preference without massively modifying the ticket price. No special fee is added for aid in the paperwork portion of the customization process when you make a custom Nissan order through us. Here is a full listing of the Nissan vehicles we can customize:
Nissan Cars:The Versa, Sentra, Altima, Maxima, and Leaf
Nissan SUVs and Crossovers:The Kicks, Rogue, Rogue-Sport, Murano, Pathfinder, and Armada
Nissan Trucks:The Frontier and the Titan
Sports Cars:The GT-R
Fully Electric Vehicles:The Nissan-Leaf
The NISMO Line:The GT-R NISMO and the Nissan Z Coupe NISMO
What is the NISMO Line?
NISMO is Nissan's high-performance line of sports cars. The main models on the NISMO line are the GT-R NISMO and the 370Z NISMO, but other Nissan vehicles can be upgraded with NISMO parts and packages. These are among the most powerful and customizable vehicles in Nissan's lineup.
The Nissan GT-R NISMO
This beastly sports car comes with a carbon fiber hood and roof for increased durability and substantially decreased weight. The standard version comes with a 3.8-liter V-6, pounding out an incredible 565 horsepower and 467 pound-feet of torque. You can upgrade to the tuned-up version of the engine, which generates an even more impressive 600 horsepower and 481 pound-feet of torque. The base version can make the sprint from zero to 60 in a breathtaking 2.9 seconds.
The Nissan Z NISMO
Set to be available starting in 2023, the Nissan Z NISMO is powered by a 3.0-liter twin-turbo V-6 engine granting 400 horsepower and 350 pound-feet of torque. It makes the run from zero to 60 in 4.1 seconds with the base engine. It comes with a six-speed automatic transmission, a rear-wheel-drive system, and a unified multi-link wishbone suspension system. This system has all of the advantages of standard multi-link suspension and double-wishbone suspension combined, making it ideal for moving and maneuvering at sports car speeds.
There you have it: a thorough breakdown of how you can customize the Nissan of your dreams through Apple Nissan of York. At Apple Nissan, our sales team and shop crew are ready and willing to do all that they can to assist you in the customization process.