2022 Nissan Pathfinder Vs 2022 Toyota Highlander
The 2022 Nissan Pathfinder and 2022 Toyota Highlander provide consumers with many similarities and a few significant differences. Understanding how the two vehicles differ and what value each can provide for consumers might help you decide between these two options. Both models are family SUVs featuring three rows of seats and plenty of space. Each also provides off-road capabilities. They're often viewed as two of the top options for consumers in the mid-sized SUV class, so let's see how the 2022 models compare and which vehicle might be the best choice for you.
Price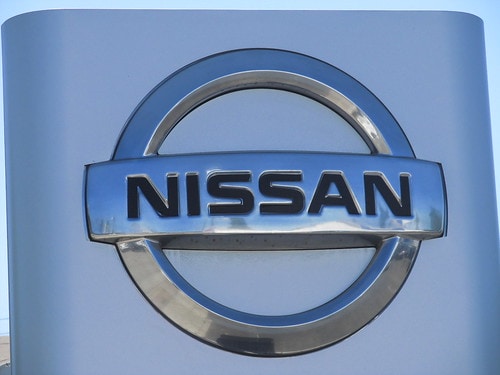 Image via Flickr by Pest15
How Much Will the Pathfinder and Highlander Cost?
The 2022 Nissan Pathfinder offers more value than the Toyota Highlander in terms of price. The Pathfinder's lowest price model starts at MSRP $33,680, while the highest price model tops out at $48,440. By comparison, the 2022 Toyota Highlander's lowest-priced model begins at MSRP $35,405 and tops out at $49,210.
Engine
What Engine is in the 2022 Pathfinder and Highlander?
?Although the Nissan Pathfinder is slightly lower-priced, the engine size and power are comparable between the Pathfinder and the Toyota Highlander. Each vehicle provides you with an impressive amount of horsepower and an engine that can provide acceleration when you need it. The Pathfinder offers buyers a 3.5-liter V-6 engine with 284 horsepower. It also uses a nine-gear automatic transmission delivering 259 pound-feet of torque. The 2022 Toyota Highlander, meanwhile, features a 3.5-liter V-6 engine and offers 295 horsepower. The eight-speed automatic transmission delivers 263 pound-feet of torque.
Drivetrain
Is the 2022 Pathfinder AWD or 4WD?
The 2022 Nissan Pathfinder offers an intelligent four-wheel drive drivetrain that has tremendous off-road capacities. The system adjusts torque between the rear and front tires as needed. Nissan specifically designed the system to improve handling and cornering. The Pathfinder uses sensors to interpret the driver's intention and adjusts the torque distribution between the rear and front tires to enhance its cornering ability. The system also provides a smooth experience, even when off-roading in more rugged environments.
Is the Highlander AWD or 4WD?
By comparison, the Toyota Highlander offers a dynamic torque-control all-wheel drive system that shifts power from between rear and front tires. The system also helps control the braking system, shifting this action between the rear and front wheels. Overall, the intelligent four-wheel drive drivetrain of the Pathfinder delivers a more intuitive and better handling experience.
Passenger Space
The 2022 Nissan Pathfinder offers more passenger room than the 2022 Toyota Highlander. The Pathfinder delivers 44.3 inches of legroom for drivers compared to the Highlander's 42 inches. Also, the headroom for third row passengers is 37.8 inches compared to the Highlander's 36.1 inches. Overall, passengers in the Pathfinder will have more room to relax and less chance of feeling crowded compared to passengers riding in the Highlander.
Technology
The 2022 Nissan Pathfinder offers a wide array of technology options for consumers. For example, Pathfinder offers a full digital display dashboard. The digital display dashboard can make it easy for drivers to check for important information quickly, such as the vehicle's fuel level, speed, current gas mileage, and blind-spot status. This feature isn't currently available in the 2022 Toyota Highlander, but it provides a digital rearview mirror to help you focus on vehicles driving behind you, plus an advanced navigation display that provides route data and a geographical area's points of interest.
The Pathfinder offers wireless Apple CarPlay and Android Auto. Each feature allows your phone to pair with the vehicle easily, making it easier for you to access music and mapping systems or take a phone call through the car's sound system. The Toyota Highlander also has Apple CarPlay and Android Auto support for your mobile phone's map, phone, and music applications.
Safety Features
The 2022 Pathfinder offers a range of safety features to help you arrive at your destination unharmed, with your vehicle unscathed. The Pathfinder includes an advanced forward-collision warning system, which can detect rapid speed changes as far as two vehicles ahead, meaning you can know immediately when a vehicle suddenly slows down. The Pathfinder also has an intelligent Around View Monitor System, providing drivers with a 360-degree composite of their outside surroundings.
The Pathfinder also comes with blind-spot warning and rear traffic alerts. For example, it alerts you when another vehicle is in your blind spot or if you become too close to an object while backing up. Lastly, the intelligent Blind Spot Intervention System can apply the brakes if you attempt to cross lanes into another vehicle's path that's currently in your blind spot.
The 2022 Toyota Highlander, meanwhile, offers a pre-collision system that senses other vehicles and pedestrians in your path and alerts you when they get too close. It also has Dynamic Radar Cruise Control that helps you keep an optimal distance between your vehicle and another.
Sound System
The 2022 Nissan Pathfinder provides an impressive sound system. Powered by 13 premium Bose speakers and dual woofers, the Pathfinder provides high-end sound with tremendous clarity. In comparison, the 2022 Toyota Highlander has a high-quality sound system powered by 11 JBL speakers.
Towing capacity
The 2022 Nissan Pathfinder has a towing capacity of 6,000 pounds. The Pathfinder's towing capacity bests the Highlander's by 1,000 pounds, despite the Toyota Highlander claiming a slight horsepower advantage. The Pathfinder's nine-speed automatic transmission, compared to the Highlander's eight-speed, helps deliver the added towing capacity.
Accessories
Each vehicle offers a variety of accessories to enhance the vehicle. For example, if you plan to head out into the country with the Pathfinder, you can upgrade to all-season floor mats. Pathfinder also offers roof rail crossbars you can use for storage in case you decide to take a camping trip and want to bring along a kayak. Other potential accessories include bumper protectors, upgraded tow hitches, and running boards. Depending on the model you choose, the Highlander offers similar accessories, like mudguards, a rear bumper protector, and roof rack crossbars.
The 2022 Nissan Pathfinder arrives at a lower price than the 2022 Toyota Highlander, despite providing drivers with several important upgrades. The Pathfinder delivers an intelligent four-wheel drive drivetrain that provides improved handling. Whether riding on the highway or taking the Pathfinder off-road, the drivetrain provides a dynamic and responsive driving experience. Overall, the Pathfinder also offers multiple safety features unavailable in the Highlander, plus creative ways to deliver more value for a lower cost.
Here at Apple Nissan in York, Pennsylvania, we can help you find the perfect 2022 Nissan Pathfinder to match your lifestyle and budget needs. Come visit our showroom and we can show you a wide variety of new inventory options with different colors and specifications. You can also check out our used car inventory for more cost-effective options. Contact us online today to discuss financing options or call us at 877-962-2788.