If you're looking for somewhere fun to take your family around York County, Pennsylvania, you won't be disappointed. From indoor fun to thrilling outdoor experiences, York County has something that the whole family will enjoy. Whether your family loves getting out into the fresh air or simply enjoys learning new things, you can find plenty of cool stuff to do nearby. We've put together a list of fun places to go on the weekends or during the holidays. Read on to learn about what these unique places have to offer.
PeoplesBank Park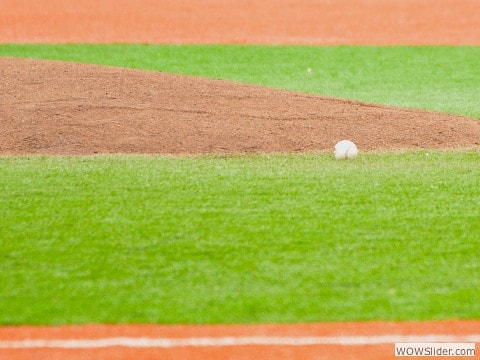 Image via Flickr by wdj(0)
If your family loves baseball, you'll want to head over to PeoplesBank Park, a 7,500-seat baseball park that's home to York's professional baseball team, the Revolution. With games between every inning, prizes, and plenty of kid's activities, you'll find more than just baseball when you attend a game. PeoplesBank Park also hosts movie nights at cheap prices, perfect if you've been itching to see a movie but don't want to splurge on tickets.
Special spaces are available for rent if you're planning a family reunion, wedding, gala, or other celebration and need a venue. Included is a customizable menu, complimentary Wi-Fi, audio equipment within easy reach, and more. To find out more about when the Revolution is playing next, in addition to upcoming events hosted by the team, be sure to check out their schedule.
Nixon Park Nature Center
Located in Springfield Township, the Nixon Park Nature Center features a 187-acre park where patrons can learn more about the wildlife of Southern Pennsylvania. The long trail is perfect for viewing all kinds of unique habitats, from beautiful meadows to lush forests and hillsides full of thick oak trees. Adding to the landscape are three clear flowing streams and two small ponds teeming with beavers, wood ducks, snapping turtles, and other wildlife. The park is also a birdwatcher's paradise, with a wide range of species roaming the sky and nesting in the nearby trees.
Inside the Nature Center, you'll find an impressive collection of taxidermy mounts featuring some of York's finest animals. You'll also find plenty of displays featuring animals from as far as Africa and the Arctic. You can learn more about bird species from the 80 bird mounts and enjoy perusing the collection of Native American artifacts. The main display room features a collection of big game mounts, from a massive polar bear to a plump hippopotamus emerging from its watering hole. Kids will enjoy being able to measure themselves next to life-size animal drawings.
Sunrise Soap Company
If you're looking for some hands-on fun, you'll want to visit Sunrise Soap Company in downtown York. At Sunrise Soap Company, you have the unique opportunity to make your own custom soap creations. Simply choose a silicone mold from their immense collection in the Creation Station, choose from a variety of ingredients and glitters, mix them together, and leave with your very own soap. Be sure to take a look at their open-air kitchen, where soap creators are hard at work making soaps, shampoo bars, body scrubs, lotion bars, bath bombs, and more.
Sunrise Soap Company is the perfect place for larger groups to gather to celebrate a birthday party, family party, bridal shower, or another special event. You can visit their website to learn more about scheduling a party or large gathering.
Perrydell Farm
Perrydell Farm is a family-owned, 170-acre farm surrounded by wide, rolling hills. Your family can enjoy breathing in the fresh, country air on a self-guided tour. Kids can have a blast getting to pet the calves and learning about where their milk comes from, including how it's processed and bottled. Once your tour is finished, you can go grab an ice cream cone for a special sweet treat. The farm features a new ice cream flavor every month and a different flavor of milk every holiday, so you won't get bored too easily.
If you want to take home something special, you can check out Perrydell Farm's onsite farm store, containing bottled milk, butter, and other delicious dairy products. You'll also find an assortment of snacks, sandwiches, and baked goods, all sourced from local businesses all across the county. Also available for purchase are unique knickknacks and Perrydell merchandise, so you can always remember your time on the farm.
York County History Center
Whether your family has true history buffs or simply wants to learn more about local history in an interactive, hands-on way, the York County History Center makes for a memorable experience. The York County History Center includes a total of three museums, four historic sites, and an extensive genealogy library and archives to peruse for hours. The Agricultural & Industrial Museum covers over 300 years of transportation, agriculture, manufacturing, and industry. Over 20 different exhibits help showcase York County's unique contributions to technological progress, including a 1916 trolley car you can sit inside.
If you want to see more immersive exhibits, you can head over to the Historical Society Museum, which contains the Street of Shops, a unique exhibit that showcases various crafts and businesses that were based in York during the early 1800s, a changing exhibit that includes the works of local folk artist Lewis Miller, and more. The Fire Museum is open seasonally and contains 225 years of firefighting history, located inside a 1903 firehouse. The three historic sites include the Colonial Complex, the Bonham House, and the Murals of York.
Special exhibits are also available for viewing, including art collections that help to provide a unique window into the minds of some of York's most talented artists. The York County History Center also has a variety of events held all throughout the year, including a special Family Day, so be sure to check their events page.
The team at Apple Nissan hopes you enjoyed this list of fun places you can take your family in the York County area. If there's somewhere you love to go with your family that isn't on this list, you can let us know by filling out our contact form. We'd love to hear from you. In the meantime, feel free to take a look at our new inventory and see what catches your eye.